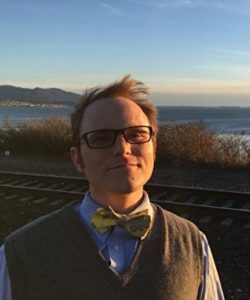 I've been writing since I learned how. I am the author of THE GREAT FAERIE STRIKE, out in August 2019 from Broken Eye Books, about a union leader gnome and plucky journalist vampire, who join forces to take on the alchemists and sorcerers industrializing the Otherworld.
I am also the author of the Starfire Trilogy from Tor and many short stories and other works.
What should you do with that information?
Read my novels and short stories via my bibliography page here!
Sign up for my monthly newsletter here! Information about my upcoming appearances, publications, and at least two dad jokes per monthly issue.
Get some editing help with your project! I have over ten years experience in the publishing industry and as a working writer. Learn more here.
Listen to my music, which has been described as "defying categorization in the best ways possible," "mellow to melodic to driven to sordid" and "we called the police and will do it again if you don't stop playing the drums." Fill your ear-holes here!
Contact me with any questions! Or if you know about a good deal on a war mammoth.
ORDER THE GREAT FAERIE STRIKE, OUT AUGUST 2019